Adding a Simple Text
To add a simple text, refer to the two ways to add a new text. 
Following each of them results in the following form: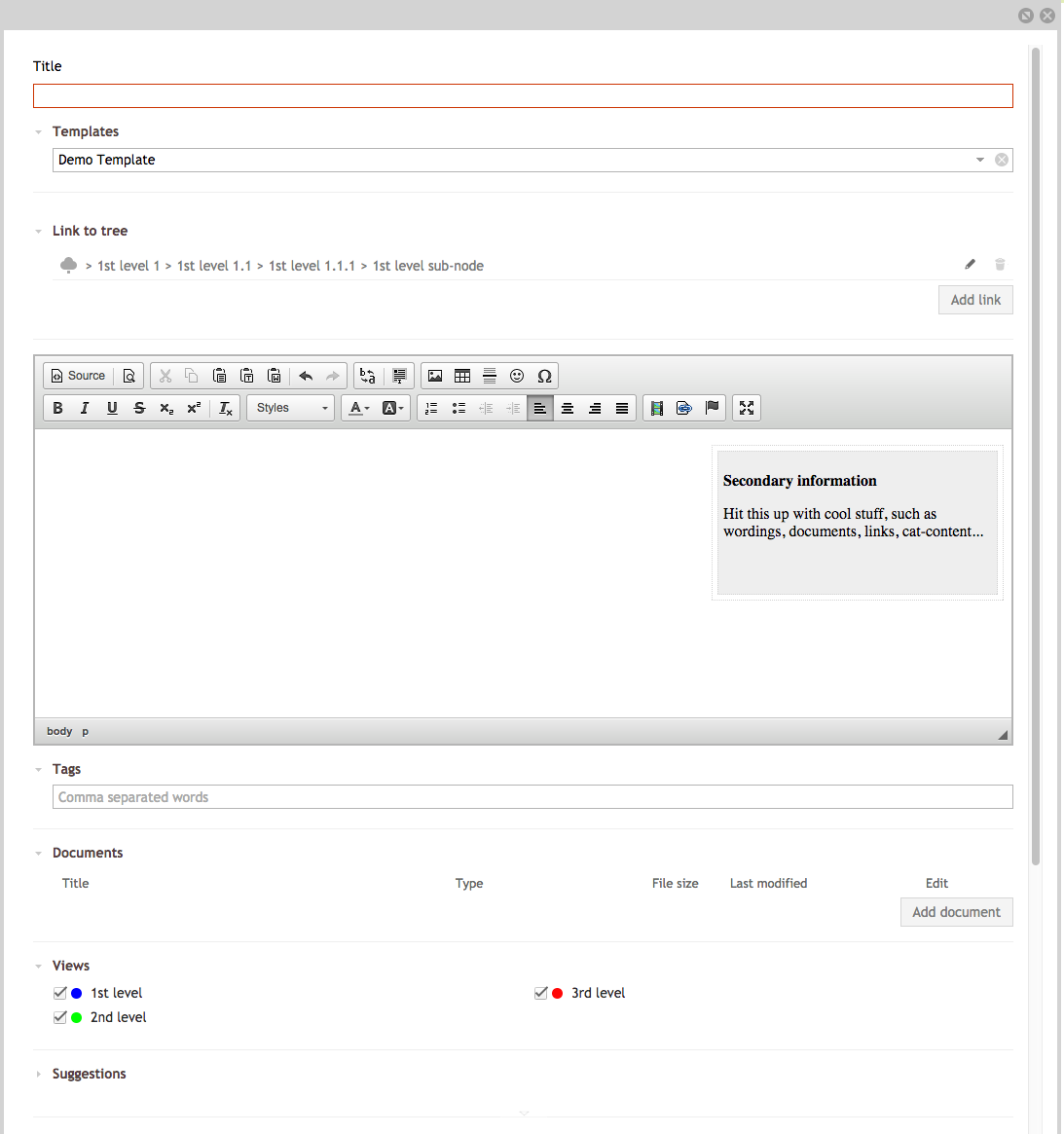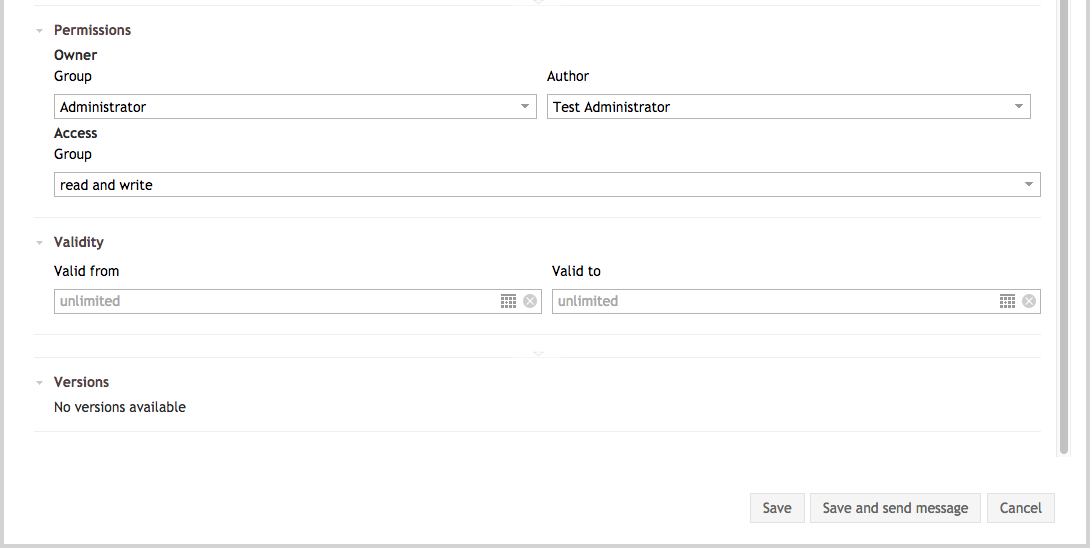 The following steps are necessary at the least to add a new text:
Entering a title.


 
Choosing a path:
Clicking on "Add Link" opens the following window:





This mask allows the user to choose from all nodes of the tree where he is permitted to edit. After clicking the node the text should be linked with the selection is confirmed by clicking "OK".
It is possible to add multiple links, displaying the text in several locations in the tree.
If the text was added using the editing mode of the tree, the chosen path is displayed as default, but it can be edited or complemented by adding secondary paths. 
 
Writing the content.
 
Selecting a view.
The selection of the views can only be effected when a path is chosen since the text inherits all views from the node it is linked to.
Furthermore, only views can be selected that the user has access to.
 
Saving
Note: In the panel "Permissions" the system sets the current user as the default author of the text. In the same panel, every user group can be selected that the user is a member of. As per default, the alphabetical first group is set if the user belongs to more than one group.