HTML Editor
The HTML editor is composed as follows:
Top: The toolbar with several functions for editing and formatting.
Center: The content.
Bottom: The footer with the triangular button to adjust the size of the editor.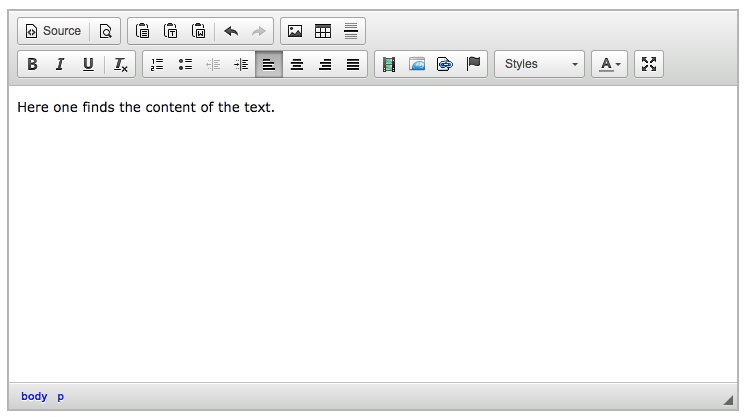 Note: The composition of the toolbar can vary from the shown example, depending on the system settings.
Tip:
We would like to have another function added to the editor. Is that possible?
The editor used in SABIO is the CKEditor, created by onOffice Software. SABIO has no influence on the development of the editor. It is, however, possible to lock or unlock additional functions. But please note that SABIO can only support functions featured in this helpcenter because these functions are thoroughly tested and the created code verified.