Paths
Below the title of the text the link to the tree can be adjusted.
Clicking on "Add Link" opens the following window to link the text to the tree: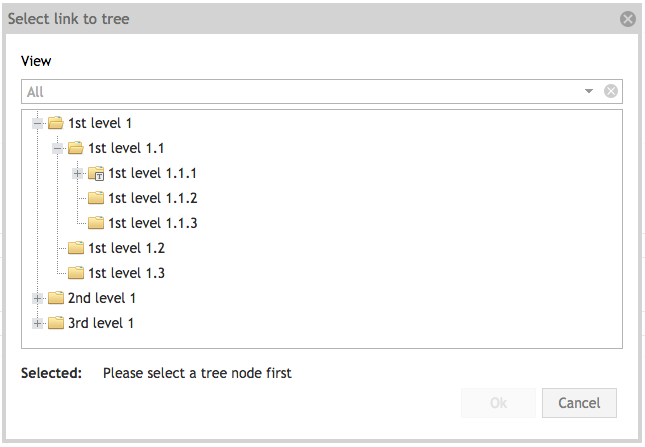 This directory structure represents the tree in SABIO. Clicking on the "+"-icon will expand the respective node. 
Having selected the desired target node for the text to be linked with, confirm the selection by clicking "OK".
Notes: 
1. When adding a new text at least one path is mandatory to save it. If the text is added via the editing mode of the tree tab, the respective path is preselected.
2. Each node should only be linked with one text. If applicable the system settings may enforce this restriction. 
Tipp:
I want to link the same text to different nodes in the tree.
Is that possible?
Yes you can add several links to a text.
Changes in the text will apply to every linked location of the text.