Logging into SABIO
Enter your Serviceware Knowledge (SABIO) URL to go to the login screen.
Enter your login name and password and click on the "Log in" button.
After logging in you will be directed to the Home Tab.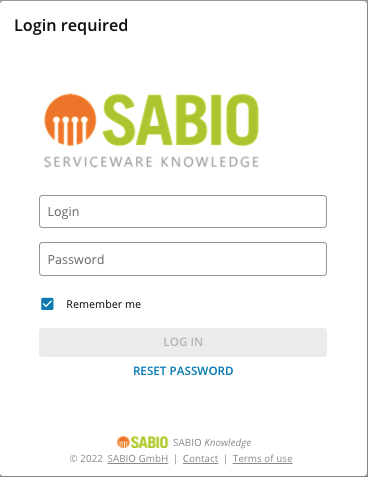 Tip:
I forgot my password. What can I do to solve this?
The function "Password recovery" enables the user to request a new password.