Structure of the Serviceware Knowledge (SABIO) Window
The following overview shows the structure of the ​Serviceware Knowledge window.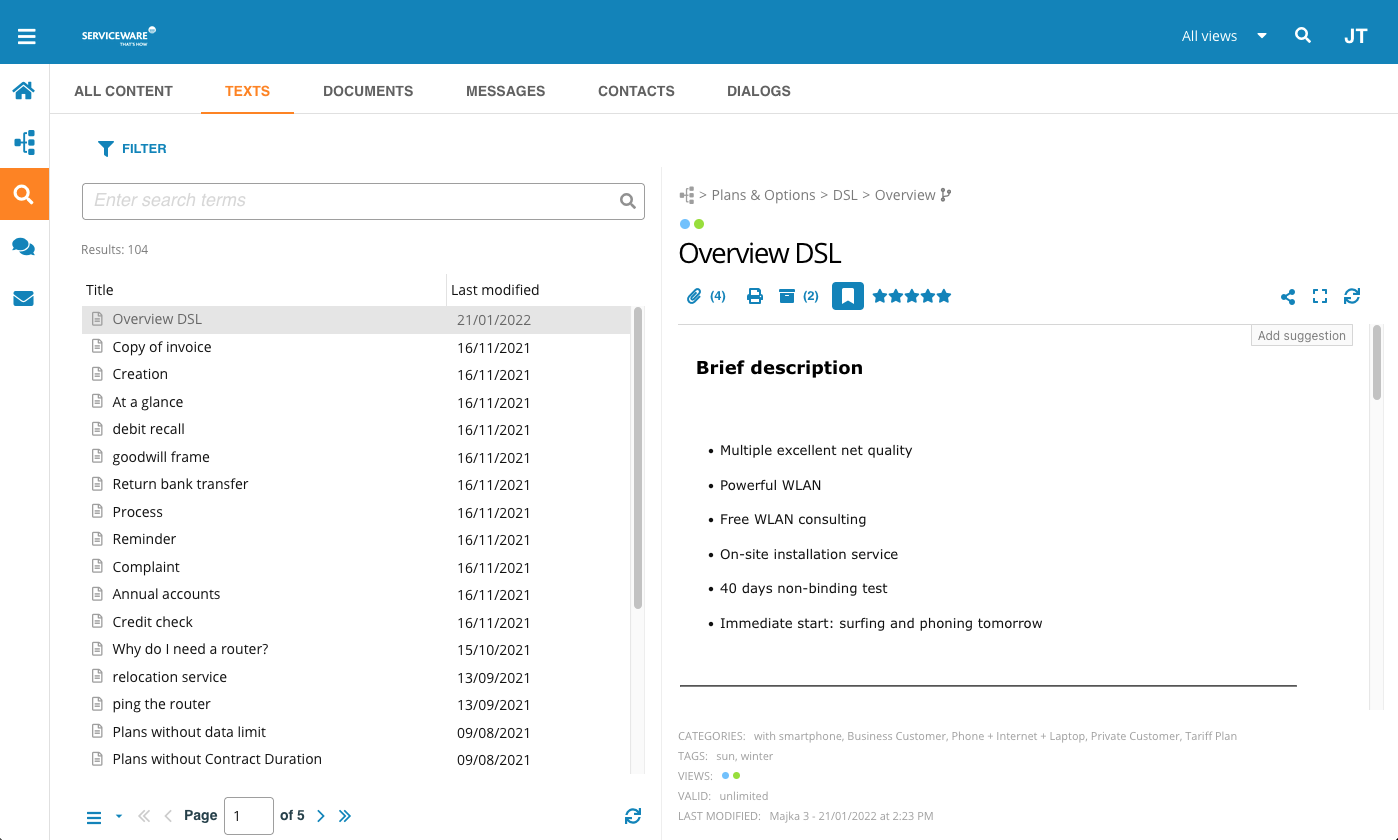 The side navigation on the left shows the    Serviceware Knowledge tabs.

From left to right, the top navigation area contains the burger menu with a more detailed navigation for your Serviceware Knowledge system, the view selection, the search and the user menu.

Once a tab has been selected, the sources and filters are shown directly under the top navigation area and above the content.

Adjacent to the right of the left side panel is the list of content. It displays the content according to sources, view selection, search terms and facets.

The right-hand panel provides the detailed view of content selected in the list of contents.

 

Note:
This general layout applies to all​ Serviceware Knowledge Tabs, with the exception of the Tree Tab. The user can adjust some features individually, e.g. column width or panels shown.
The sources shown in this picture are exemplary. Users can show or hide sources and change their order using the settings in the user menu.