Global Settings in the User Menu
The Global settings allow the reset of user defined settings regarding the layout of his system.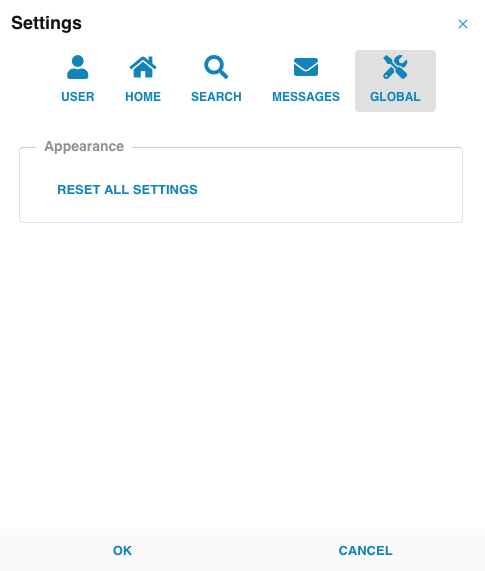 If the user clicks "Reset all settings", all user-defined Serviceware Knowledge (SABIO) layout settings will be reset to their default values.
This refers to table settings and sort sequences, as well as columns widths.