How is the Course of a Dialog Defined?
Every dialog in SABIO needs an entry question - the so called "initial question". Which question should be displayed to a user as the initial question of the dialog is determined by the editor who may assign the value "initial question" to a question. As soon as two or more questions are created for one dialog, one of the questions has to be selected as the initial question by right-clicking on the respective question in the dialog step list and selecting the the option "Set as initial question".  

The initial question is always moved to the immediate beginning of the dialog. The initial question is underlined in the dialog step list.
If there is an initial question, the editor can connect the different dialog steps with each other. To connect a dialog step to another the respective dialog step is opened in editing mode and the desired connections are added via the options "Dialog Step Type" and "Dialog Step Target".
The following options are available for the "Dialog Step Type":
Dialog: If the option "Dialog" is selected, a new dialog is linked to the respective answer
Note: If a customer chooses to close a new contract in case his old contract is running out the agent can be redirected into the new dialog "close new contract".
Question: If the option "Question" is selected, a question will follow the current dialog step within the same dialog. Depending on the question type it is possible that different answer options have to be connected to different follow-up questions.  If the dialog is built one step at a time there are no follow-up questions defined just yet and, thus, no questions can be selected for the "Dialog Step Type". When new questions have been added to the system, the option is available again.

Ruleset: This "Dialog Step Type" is irrelevant for static dialogs and can be neglected at the moment

Standard Dialog Step: If the option "Standard Dialog Step" is selected all answers to the question are connected to the same next step. So it does not matter which answer is selected - the same question follows each answer. The option "Standard dialog Step" is selected by default.
Note: An example of a use case for the selection of the dialog step type "Standard Dialog Step" is the following: An agent presents the customer with different price offers and the next question is completely independent of the offer for which the customer decides and should be the same for all answer options.
After the dialog step type has been selected, all elements that are available for the selected dialog step type are displayed under the option "Dialog Step Target".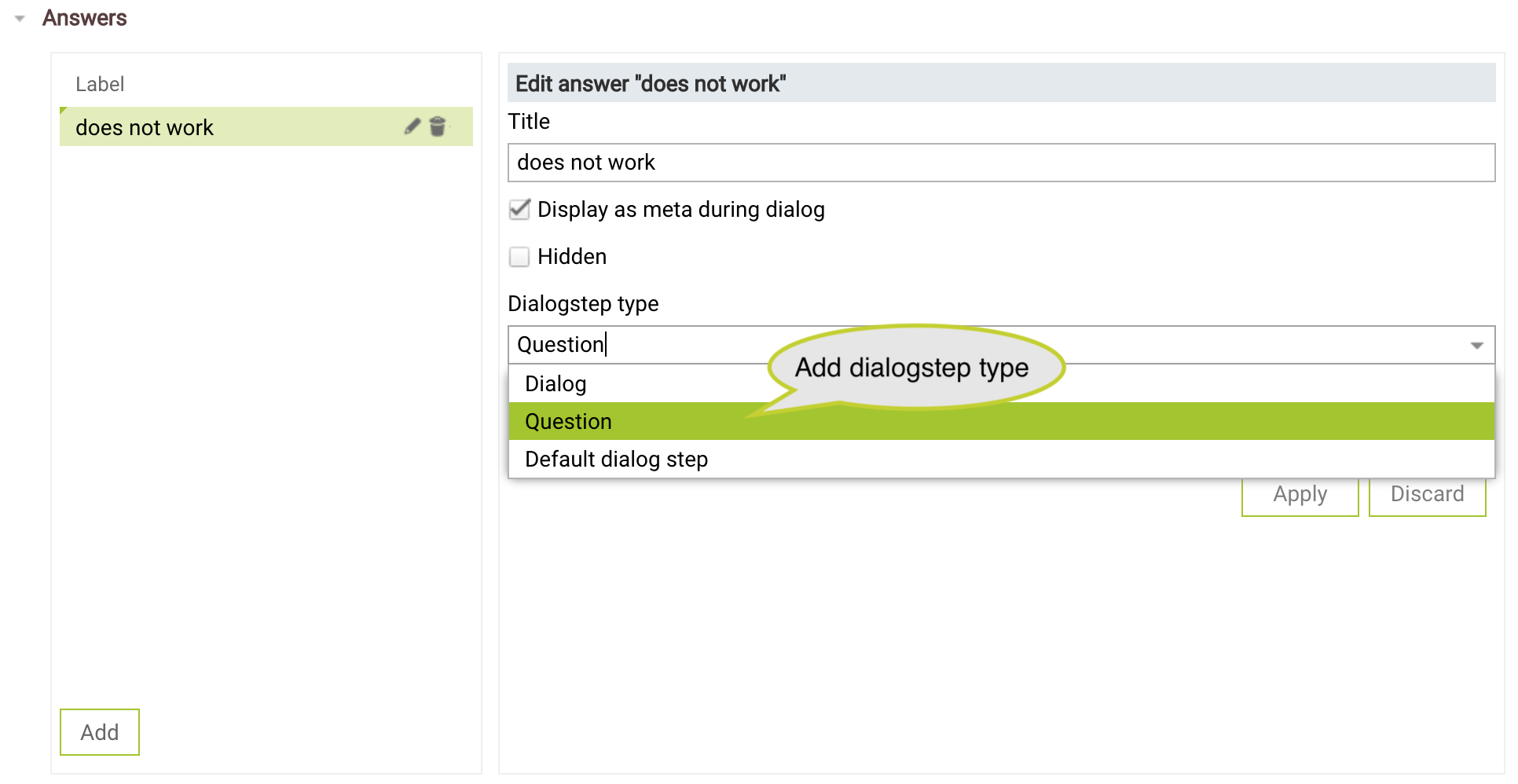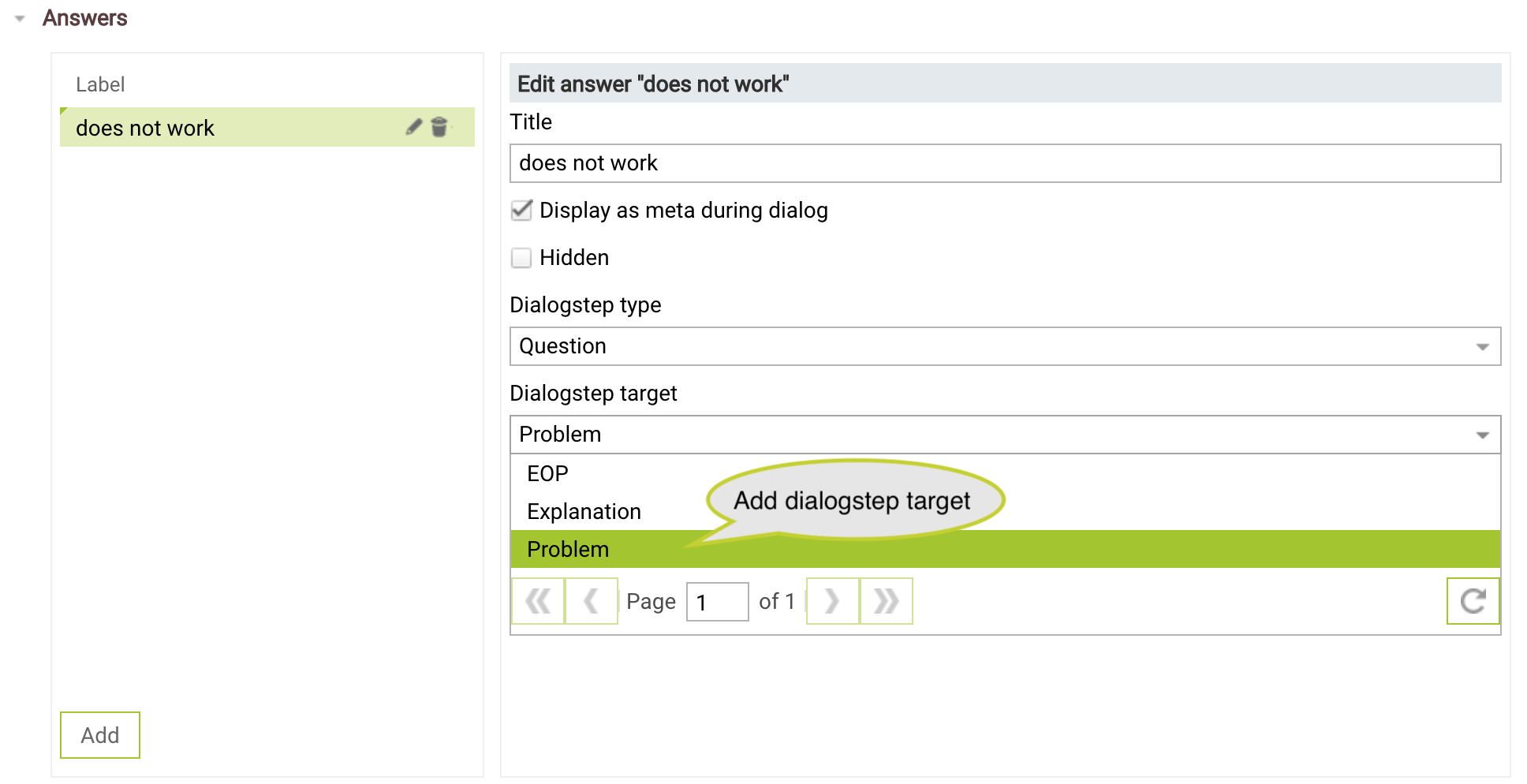 When all dialog steps of a dialog are connected to one another, the formulated dialog can be made available to users and can now help them with the targeted processing of customer inquiries.