Subscription Management
How to upgrade or downgrade your SABIO licenses
You can manage your subscription in your Customer Portal.
Access to your Customer Portal is described here.
Your subscription status, the next billing date, your number of licenses and chosen SABIO plan can be viewed in the section 'Subscription'.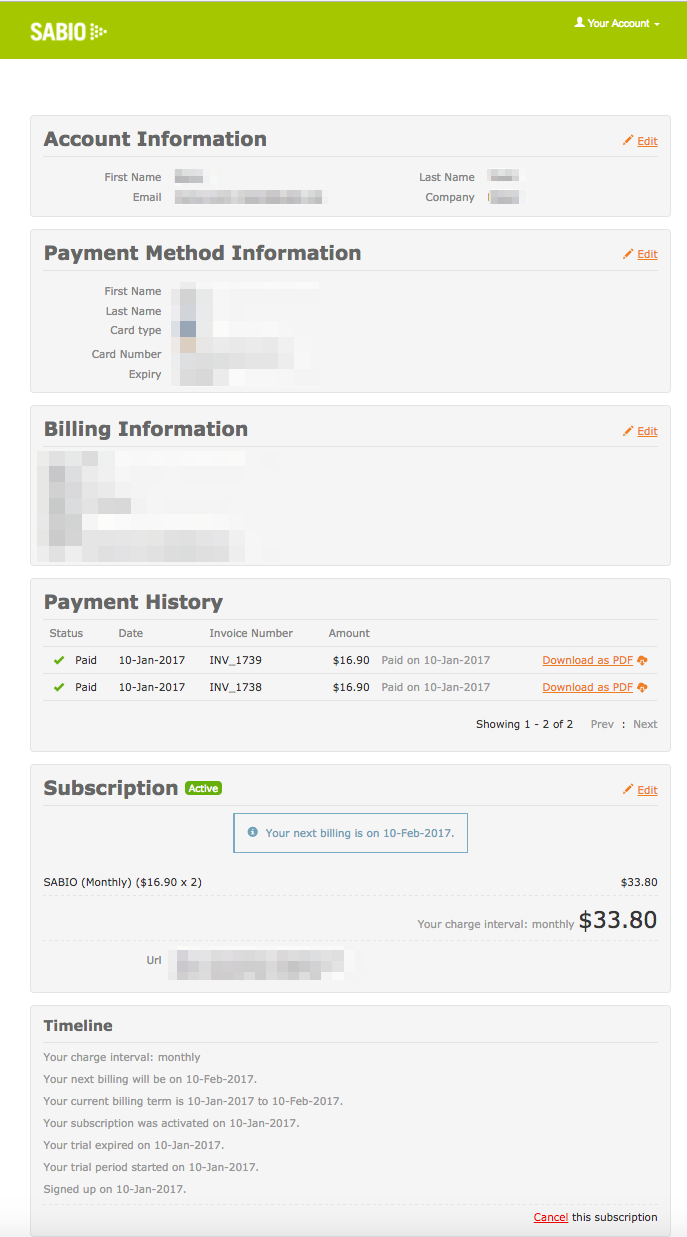 In the Subscription section click 'Edit' to upgrade or downgrade your number of licenses or to change your plan.
SABIO monthly plan is $16.90 billed monthly.
SABIO yearly plan is $178.80 billed yearly.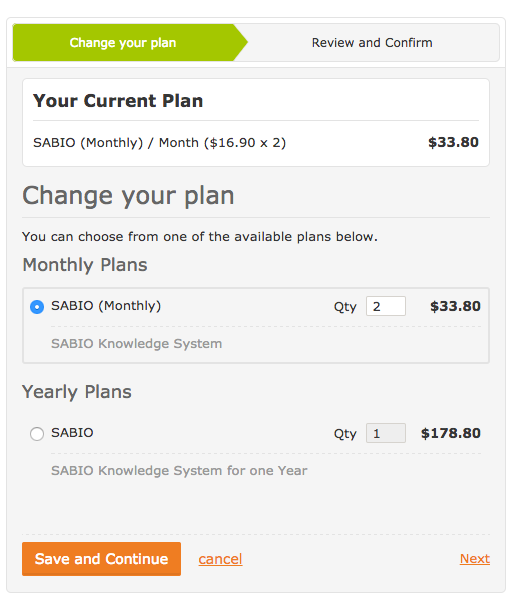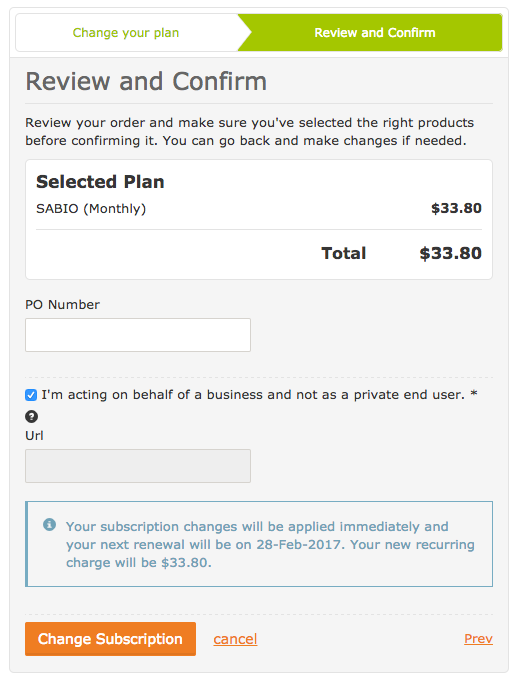 To purchase SABIO you have to confirm that you are acting on behalf of a business and not as a private end user:


'By now you know, that SABIO helps businesses organize their knowledge to provide easy and on point answers to their customers' questions; in this context, the operative word being "businesses". SABIO is intended to be used exclusively by businesses. Some of the funnier German (tax) laws require us to ensure that you are in fact buying our product for your business so that we can invoice net of any taxes. Therefore, we kindly ask that you check the box on the left and thereby confirm that you are acting on behalf of a business and not as a private end user. Thanks for helping us navigate the treacherous seas that are the German tax code.'