Administering Documents
How to administer documents?
A document vault, similar to the image server, doesn´t exist in SABIO. Every document can be found, sorted and filtered by searching.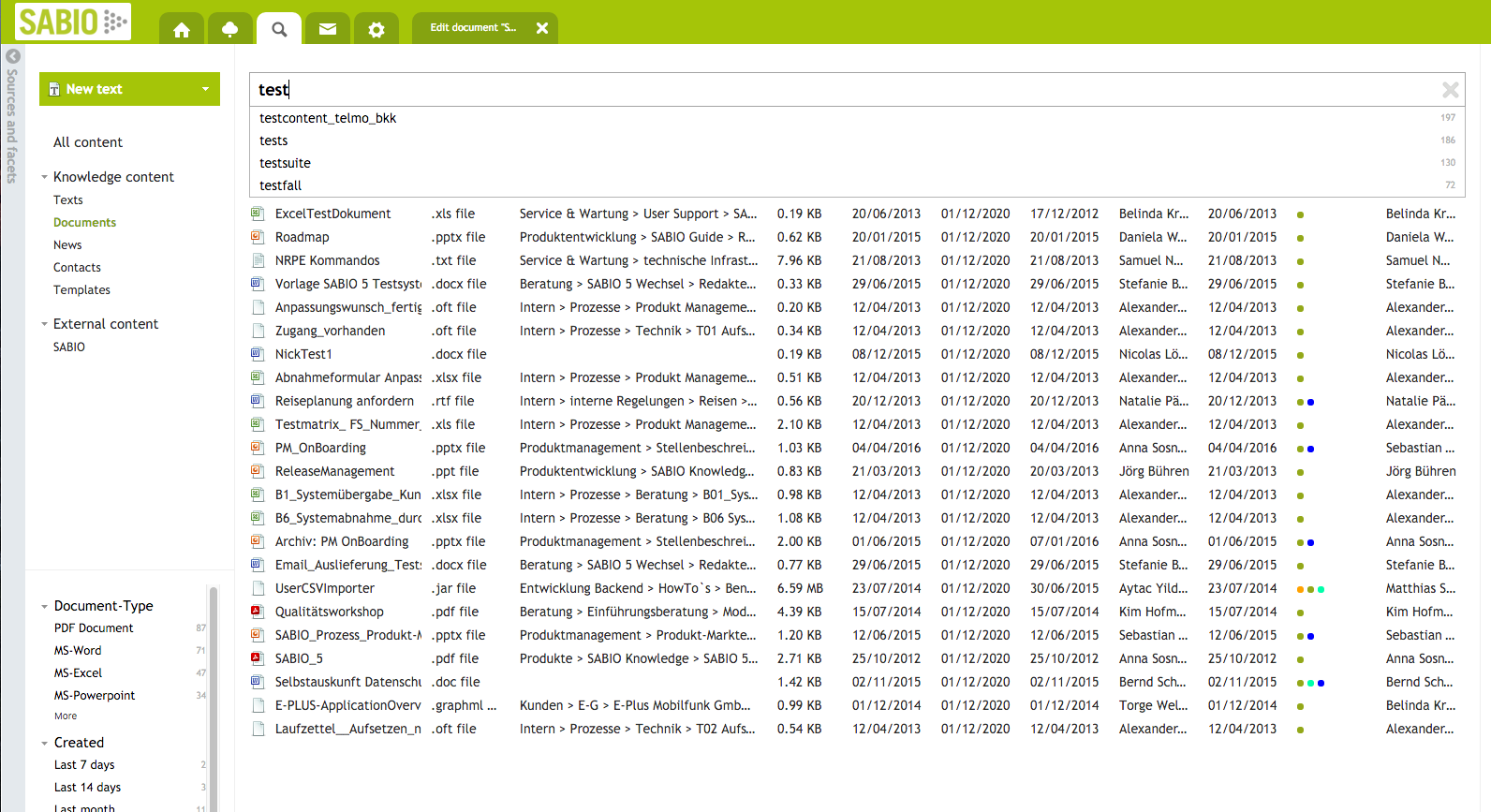 For editing documents only in one place and not downloading multiple times, documents can get more links to the tree.
Every link to tree leads to a text, that the document will be attached.
By editing documents and clicking the Button "Add link" at "link to tree", the document will be attached to more than one link.
"Element" refers to the corresponding document.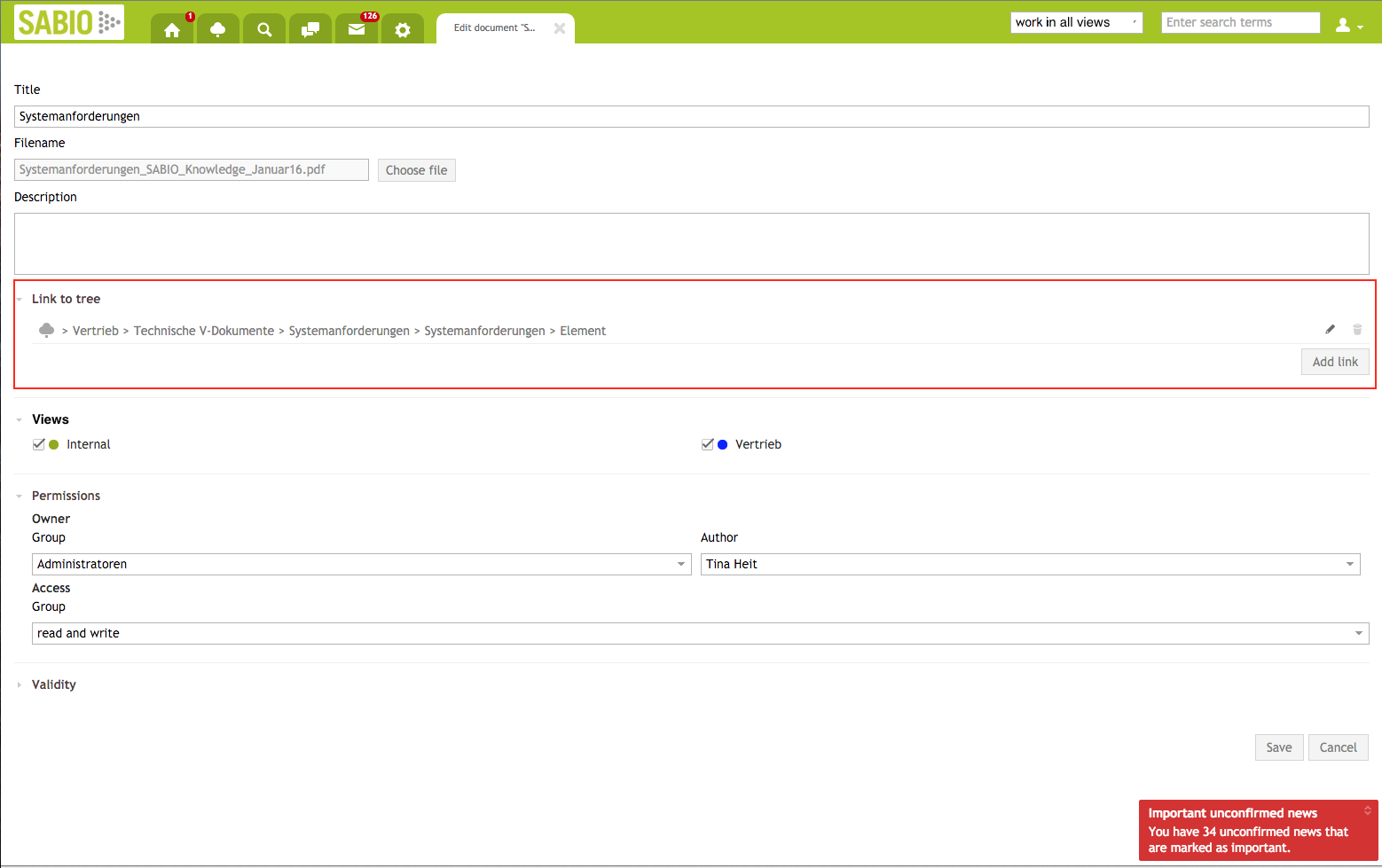 Afterwards, the document has to been edit only in one place.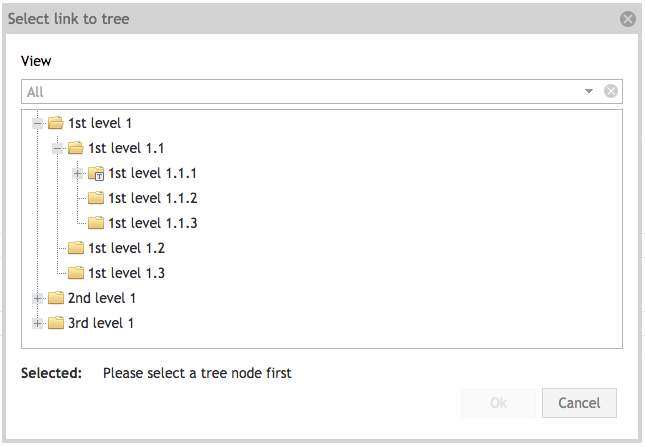 Info: Documents, as well as texts, can be provided with a date of validity.