How can a Cancellation be Added to a Dialog?
A cancellation can end a dialog at any given time.
When the dialog is opened in editing mode, an empty cancellation can be added in a new SABIO tab by clicking on "Add Dialog Step" and selecting the option "Add Dialog Cancellation".

Defining the settings for a cancellation is done analogously to defining the settings for a question. The only difference is, that for the option "Answers" two default answer options are provided by SABIO:
Cancel without explanation

Cancel with explanation
These options are only suggestions and can be modified or deleted any time.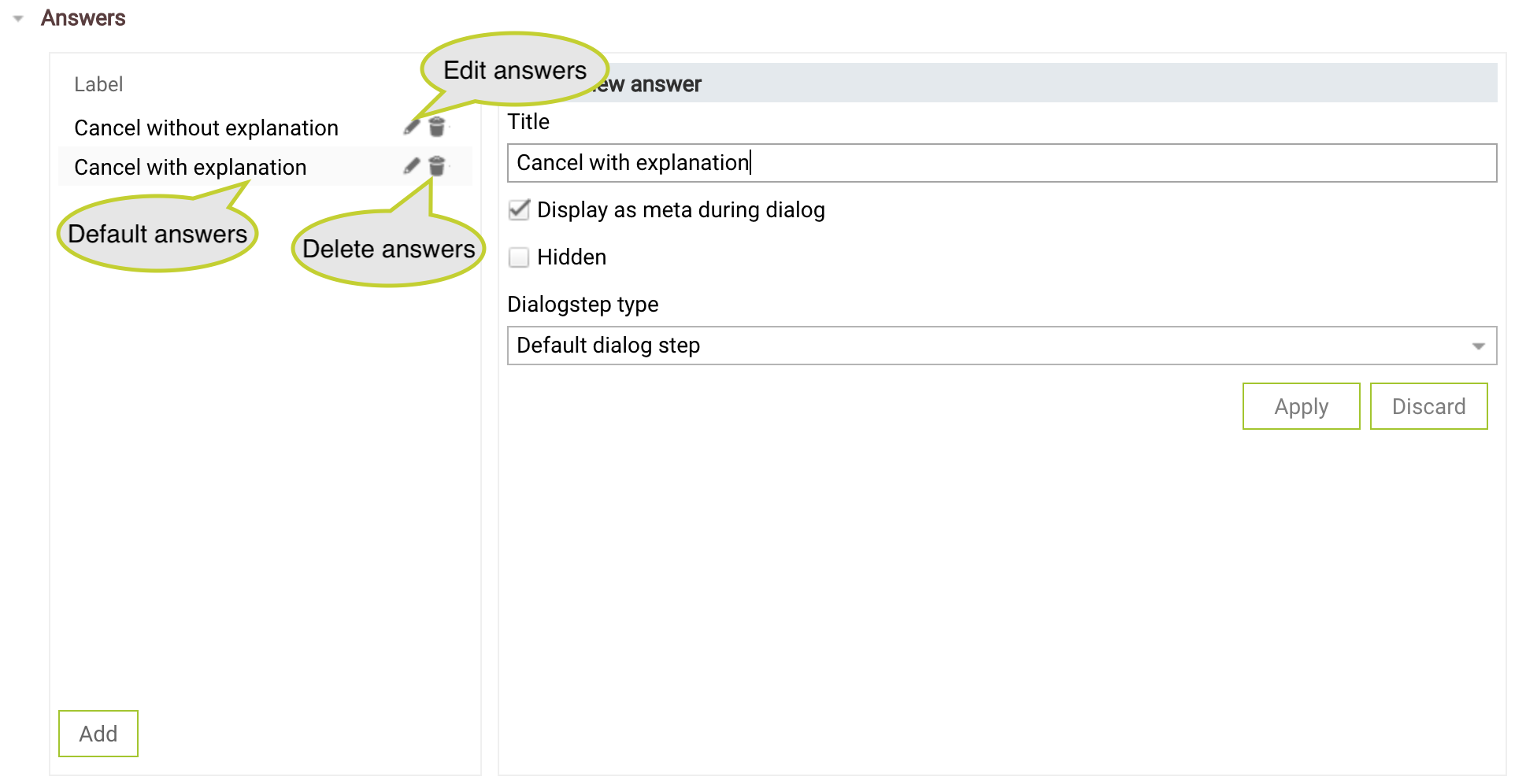 It could be helpful to add a form element with a textarea to the answer option "Cancel with Explanation", so that the user has the option to enter an explanation for the cancellation for analysis.