Adding reports
To add a new report proceed as follows:
If a user is allowed to create reports, the menu "add content" will be displayed in the search tab:

Clicking on this button will open a new SABIO Tab: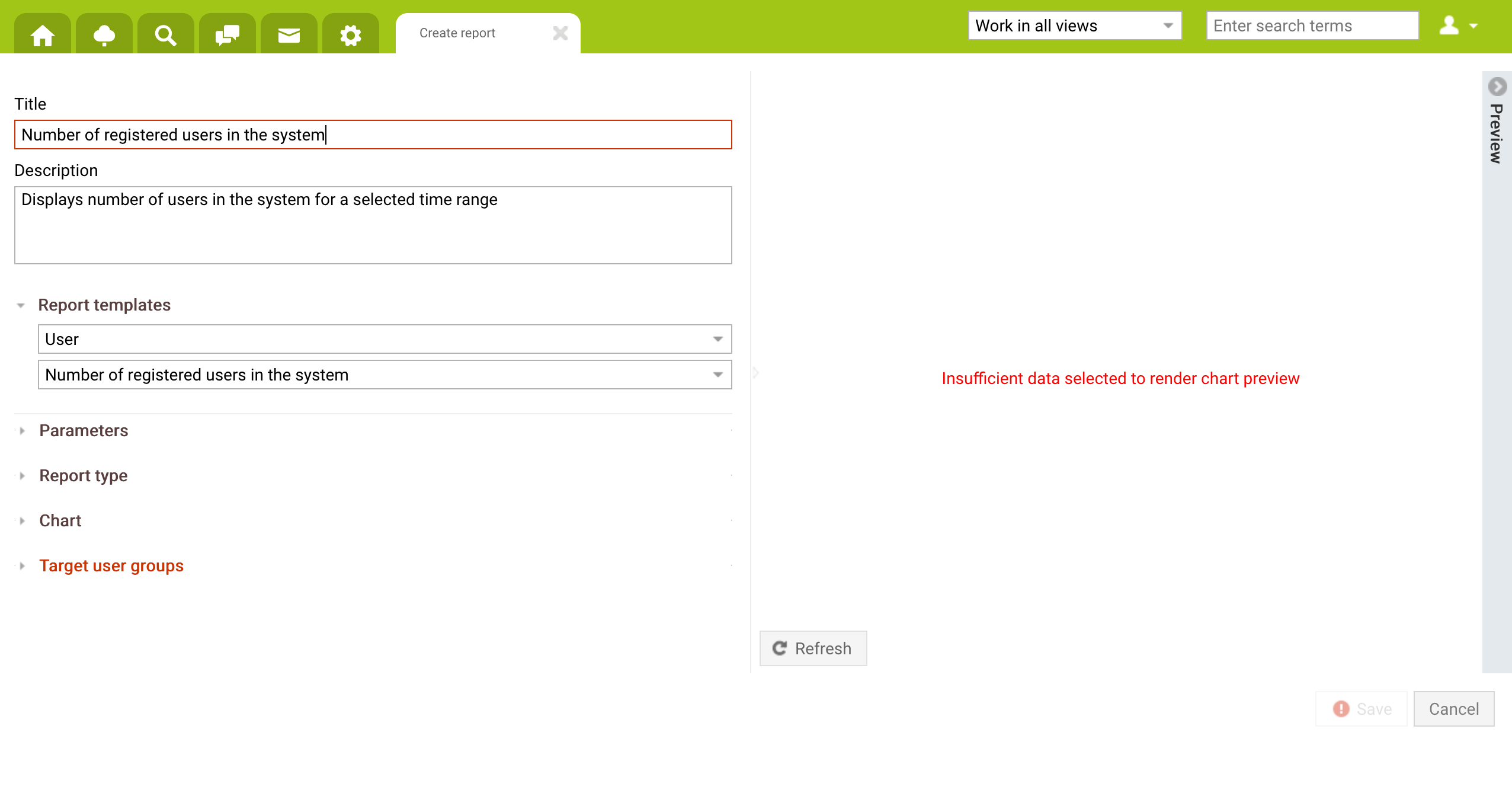 The left part of the tab contains the fields to define the parameters of the report. The right part is reserved for a preview, allowing the user to check the chosen parameters and the display of the report. The button "Refresh" reloads the preview according to the entered parameters. The preview can be shown or hidden by clicking on the grey panel on the right edge. The areas can be resized by dragging the line separating the areas with the mouse. 
The fields "Title" and "Description" will be filled automatically when selecting a report template. Note: The title and description of the report can be changed manually, although they should always contain information on the displayed figures and the parameters. The title of the report will match the name of the selected template but has to be altered before saving the report.
The templates contain reports classified in different categories. After selecting a report category and a template the menu for entering the parameters will be shown. The possible parameters are adjusted according to the selected template automatically: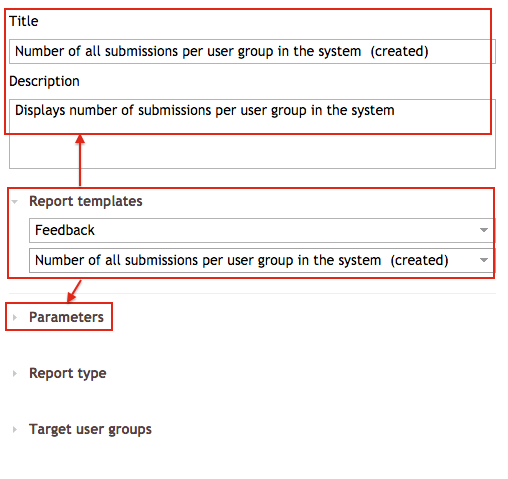 In the menu "Parameters" the time-frame and the other parameters of the report can be adjusted. In the following example the report shows an analysis according to user groups, that can be selected here: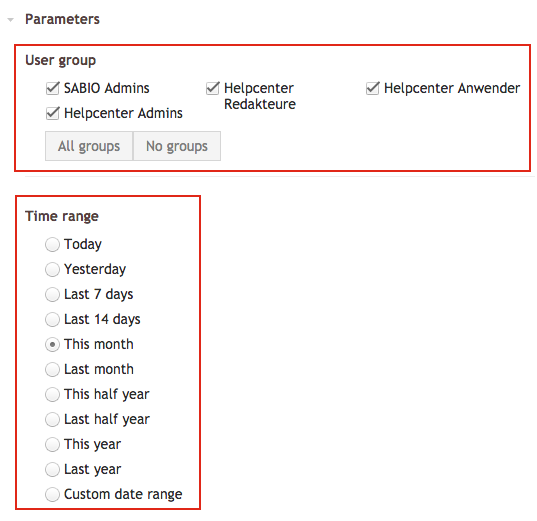 In the menu "Report type" the user defines if the report is created statically (e.g. with a given time-frame) or dynamically (e.g. with a flexible time-frame like "Last 14 days"). Dynamic reports show their figures in real-time when loaded or refreshed. The figures in static reports don't change after the creation of the report.

In the menu "Chart" the user can also select the type of diagram, e.g. "Bar", "Column" or "Table". Note: The available diagram types depend on the chosen report template.

By selecting the appropriate user-groups the user defines which users are able to access the report, assuming the own the respective user permissions.