Editing reports
In the toolbar in the detailed view the user finds the menu item "Edit".
The report will be opened with a preview automatically: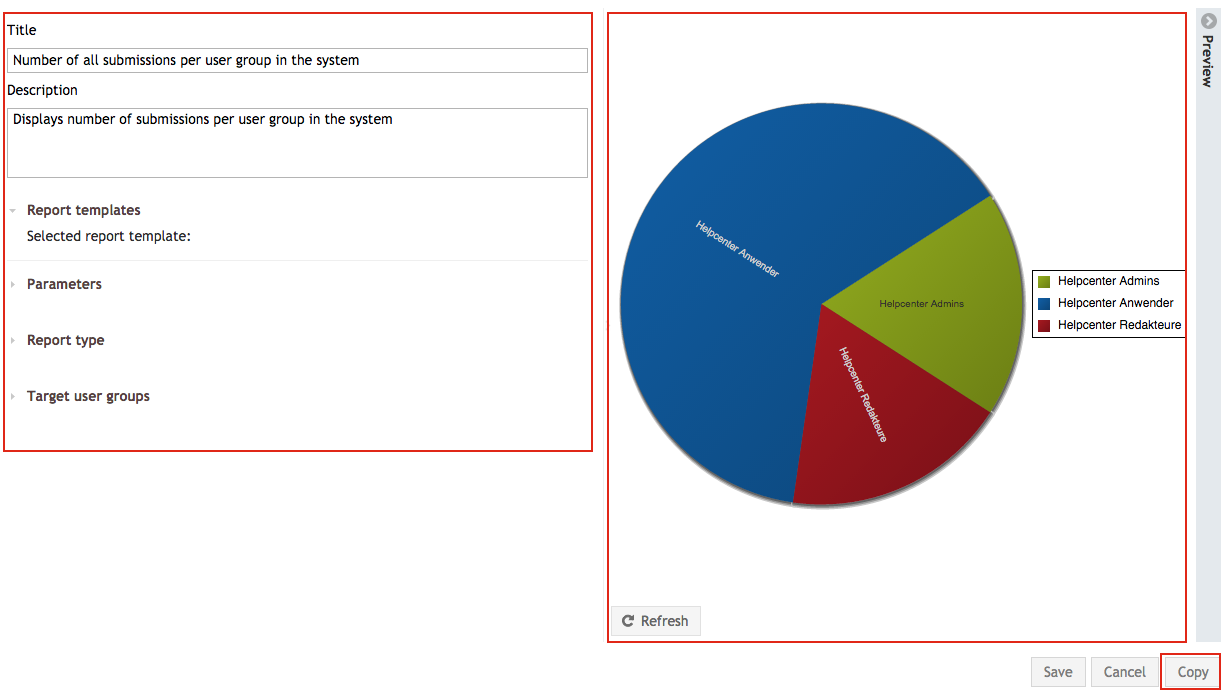 Apart from the selected templates all parameters and settings for the given report can be adjusted in the left-handed part of the window. 
In addition to the buttons "Save" and "Cancel" the button "copy" is available.
This button creates a copy of the report that can be accessed in the source "Reports" of the Home Tab.
The title of the report is complemented by the prefix "copy...".