Use of Sources
Every Serviceware Knowledge (SABIO) tab displays an array of sources, with the exception of the Tree Tab.

Open the tab in the navigation on the left hand side. The sources will then be displayed at the top above the content.
Through targeted source selection desired content can be displayed in the list of content.
Applying filters and search terms can further narrow down the displayed items.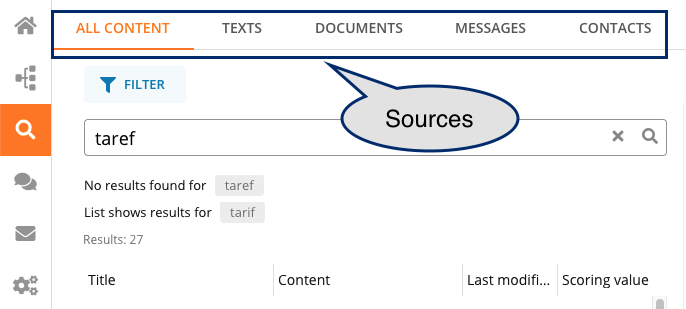 Note: Sources shown are exemplary. Actual sources may vary depending on user permissions and system settings.