Textblock tempaltes
Using multiple templates in one text will help you compose your texts by using smaller elements and configure them according to your needs.
Enable Textblock templates
For this purpose, the administrator can activate the function "Enable text block templates" in the admin tab, by selecting the checkbox.
Using Textblock templates
After enabling that feature, you will no longer find the field for adding templates in the text editing mask. Instead, you will now find a new icon in the toolbar of the CKEditor.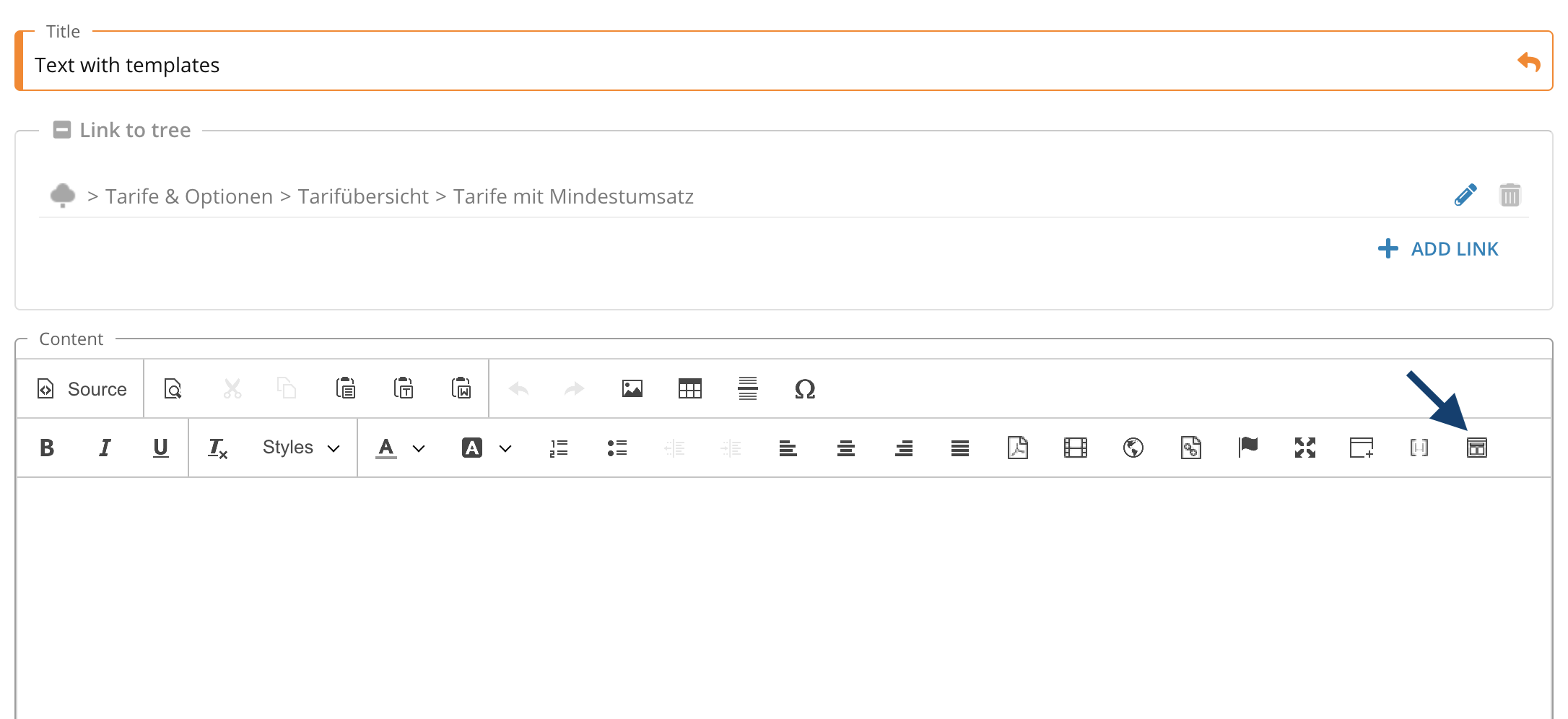 Place the cursor at the position in the text where you want to insert the template and click on the new icon. A mask displaying a list of all the available templates appears. When you click on a template it will be previewed right next to it. Select the desired template and confirm your selection with "OK". 
The mask closes and the content of the template you selected is inserted into the text at the position where you placed your cursor before. 
This can be done multiple times.

The tags of the accepted templates are applied to the text. 
The validity of the templates is not applied, because the validity dates of different templates may differ. If necessary, you can define the validity for the text individually as usual.