Function "Password Recovery"
Users who forget their password can request a new one in three simple steps:
Clicking on "Password recovery"
Entering the login name the "Password assistant".
Clicking on the "Reset password" button.
For security reasons the user will receive two emails:
The first email ensures the user has requested the new password.
It contains a link that will open a new browser tab, confirming that the user has been assigned a new password.
This will be sent in a second email to the address specified by the user.
The second email contains the reset Serviceware Knowledge (SABIO) password.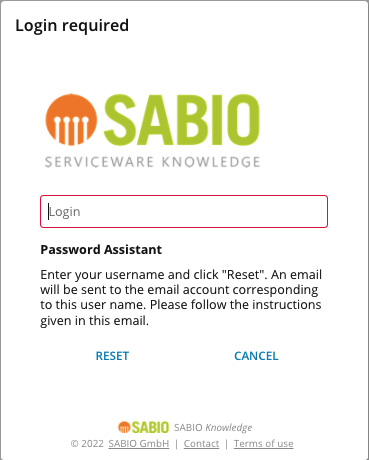 Note: Users should change their password after logging in the first time for security purposes.